Find Local Jobs. Get Hired.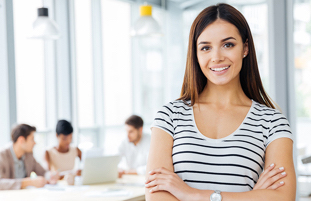 Find local jobs, receive personalized alerts and promote your profile.
Join our Talent Community
$18.60/Hour Description As a Nebraska Department of Transportation employee, you will join a team of 2,000 dedicated professionals performing …
The City of Gibbon is seeking qualified candidates for the position of City Administrator. The current City Administrator has accepted a new p…
PARTS SPECIALIST – Full-time Buzz's Marine of Kearney has an immediate opening for a Parts Specialist to join our growing customer-oriented parts...
Kearney Public Schools is Hiring! We have openings for • paras • food service staff • custodians Full List of Position openings include: ELL...
Brief Summary of Job Description Teach selected undergraduate courses. Supervise student practicum in the College of Education on-campus clini…
With unemployment numbers still high and the job market in many industries tight, job seekers are facing challenges as they look for openings …
Brief Summary of Job Description The University of Nebraska Kearney Police Department (UNKPD) is an armed professional law enforcement agency,…
KAAPA Ethanol Ravenna, LLC is looking for a dependable and detail - oriented team player for our full - time, day shift maintenance coordinato…
Brief Summary of Job Description Assist in the planning and maintenance of landscaping projects and grounds maintenance on the UNK campus. Job…
The Family Advocacy Network is hiring a full time Forensic Interview Specialist. Bachelor's degree in Social Work, Family Studies, Criminal Ju…
Transportation Security Officer (TSO) – Part - Time    Description: The Transportation Security Administration (TSA) is accepting a...
JOB SUMMARY:   The Digital and Print Sales Executive is responsible for selling and servicing digital and print advertising customers.  Duti...
Digital Success Strategist You'll work with our sales team and clients to create and collaborate on digital strategy, media plans, and reporti…
Job Description Summary Incumbent will be responsible supporting continuous availability of the University of Nebraska telecommunications serv…