KEARNEY – Karissa Johnson understands some of the limitations of a physical showing of artwork.
"With the Ruth Waddy exhibition, specifically, works on paper and print are really sensitive to light and the environment," she said. "This is a way that we can keep it accessible for longer. If we had these up in a physical space, we would be concerned about the length of time they would be on view. They do have to come down after a while and 'rest.'"
Johnson, a curator at the Museum of Nebraska Art, assembled the virtual exhibit, "Ruth G. Waddy: A Printmaking Prophet," in honor of Black history month. The show continues online at MONA.UNK.edu.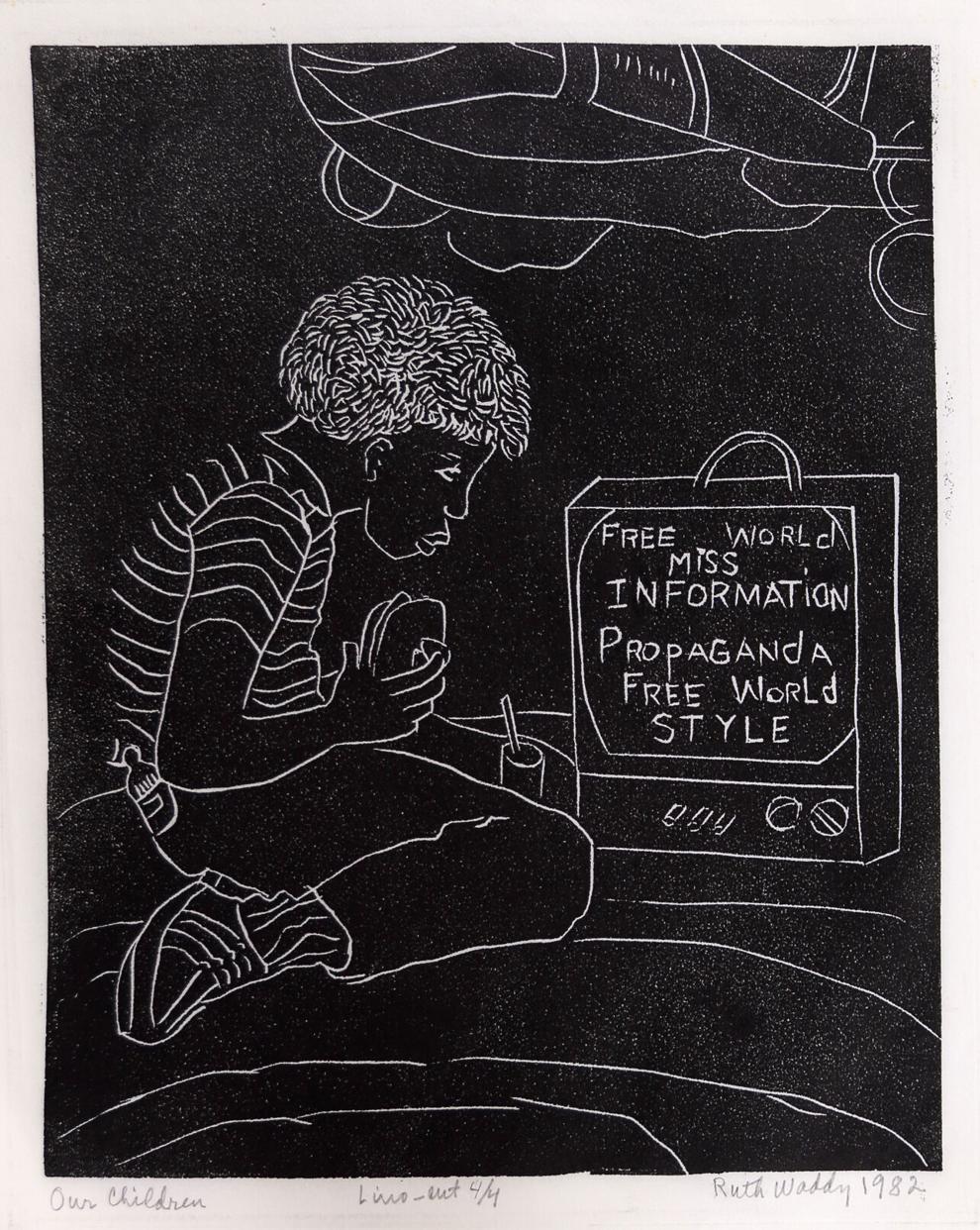 Patrons from throughout the world can view the images online in this display. It features work from the museum's permanent collection by the artist with pieces created from 1966 to 1982. The online exhibit also includes eight recently acquired prints.
Born in Lincoln in 1909, Waddy grew up in Minneapolis and moved to Los Angeles as an adult. She turned to art in her 50s after doctors diagnosed her with epilepsy. She primarily focused on linocut printmaking.
"This is a time to really be able to look at a larger body of her work and put the work in context, both in the chronology and the social context in which the work was made," Johnson said about the exhibit. "As an artist, Ruth was really responding to the world around her. One of her primary motivations was to create positive imagery featuring Black people. That was her community. She wanted to reflect them in a positive light, which is not something that was done in abundance during that time of American history."
Putting the exhibit online allows the Museum of Nebraska Art to share Waddy's work beyond any physical and geographic boundaries.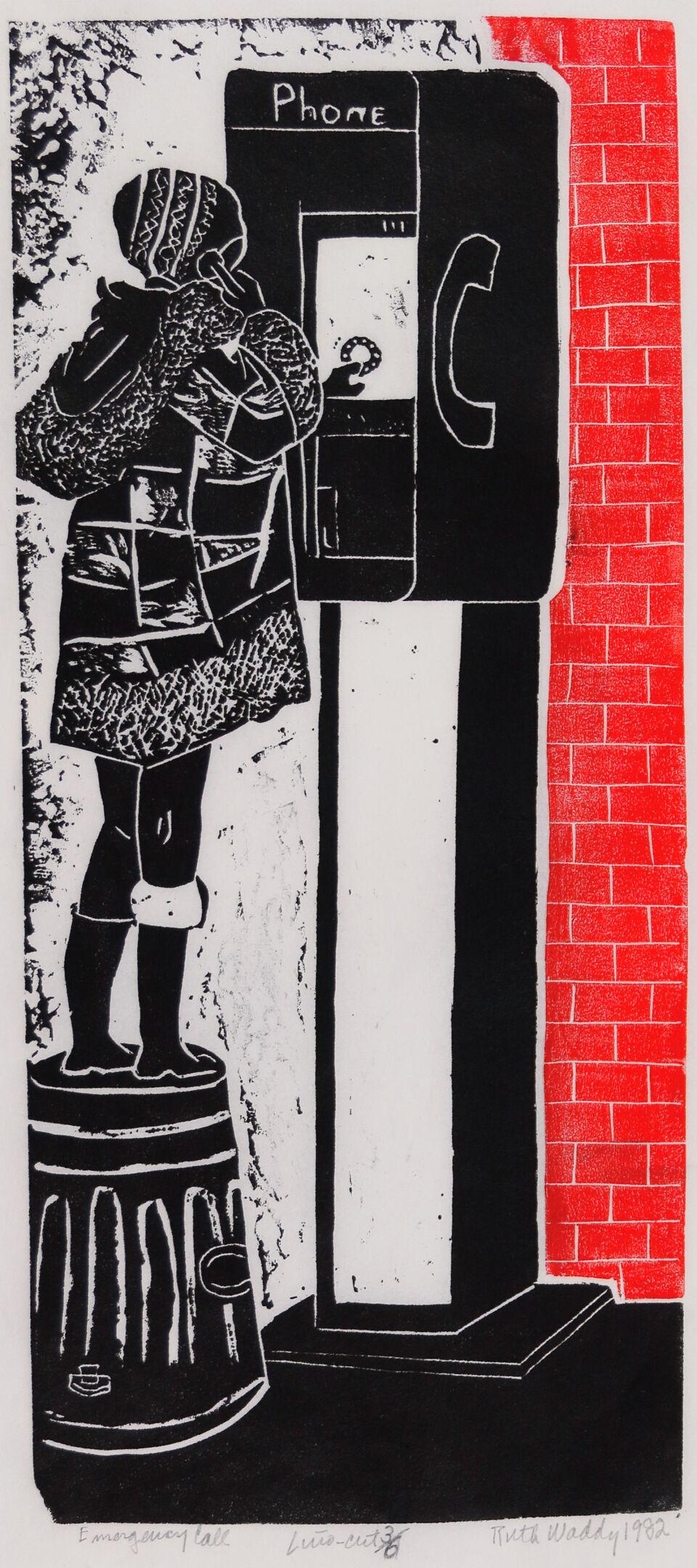 "Anyone in the world can visit the exhibition," Johnson said. "This is probably something we could package up and do like an ArtReach traveling exhibition, but we're just not going to have the same amount of educational reach as we would with a virtual exhibition. The platform that we used is wonderful because it generates all of the analytics. I can see how many people have looked at the exhibition and it also tells what country they are in while viewing it."
Another online exhibit, "The Lives of Objects: Still Lifes from the MONA Collection," has reached patrons throughout the world.
"Of course the majority of our viewers are from the United States," Johnson said. "We have reached people in Germany, China, Hong Kong and New Zealand. That is just phenomenal and definitely speaks to the value of virtual programming."
Online exhibits also allow MONA to keep creating displays during the expansion project of the building. The building at 2401 Central Ave. remains closed until 2024.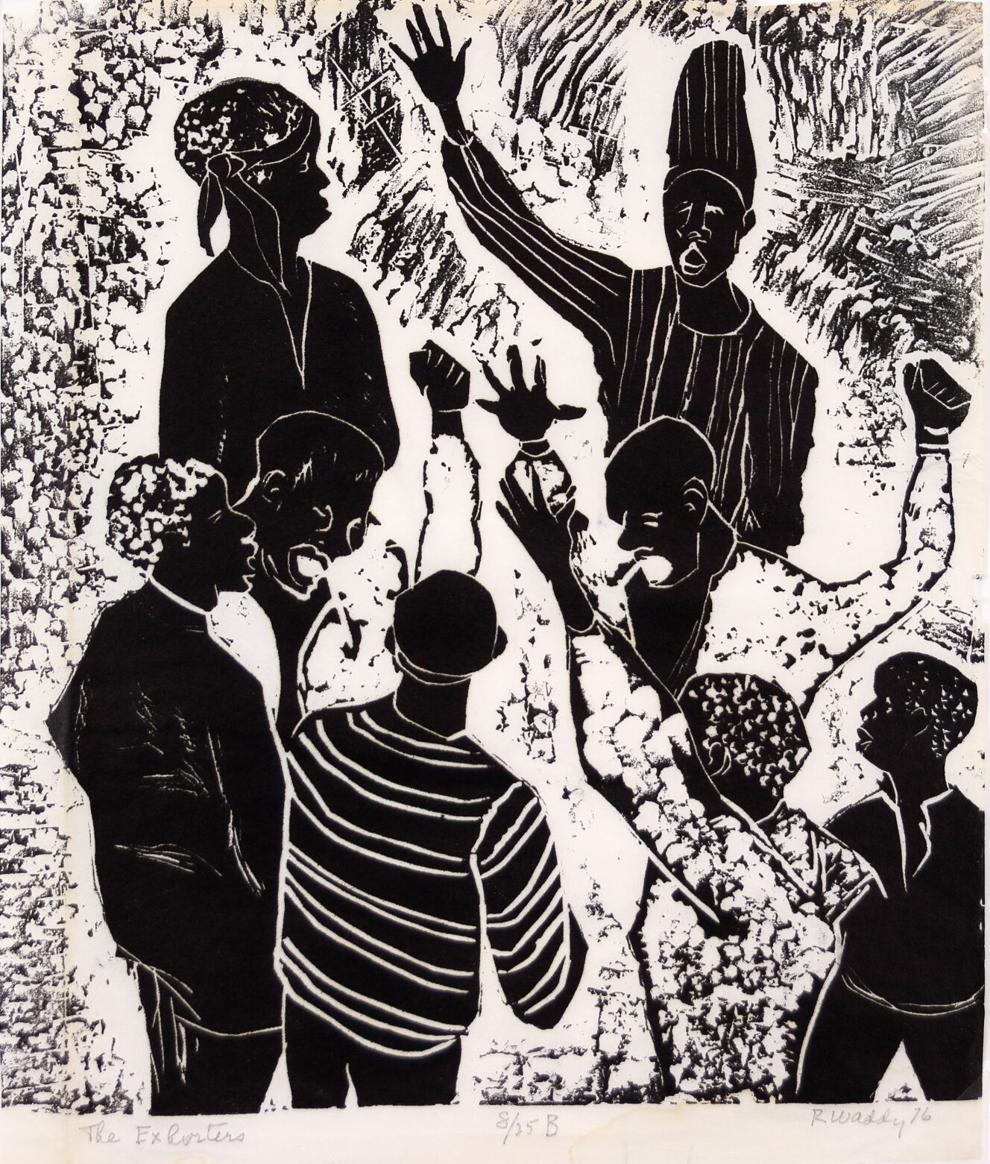 "As the museum project gets wrapped up and we get to move back into our building next year, I hope that folks will still want to come and see these works," Johnson said. "There is an essence to artwork that you just do not read as clearly online. Even as a curator, that's something I experience. It's one thing when you're seeing an image. Even though you might have the dimensions written down in front of you and you think you understand the scale of the work, seeing it in person is always a completely different experience."
In person viewing allows for the patron to pick up on details that might not get noticed with an online exhibit.
While in California in the early 1960s, Waddy created art and gathered Black artists into a group called Art West Associated. The members dedicated themselves to creating a broader market for African-American art and to engender institutional recognition and support. Waddy worked with Noah Purifoy, Samella Lewis, Romare Bearden and Charles White during this time. The work of Art West Associated helped create co-op galleries and helped to recognize Black artists in Los Angeles in the 1960s and '70s.
Waddy died in 2003 at the age of 94.