MINDEN — "Happy Days: A New Musical" continues at the Minden Opera House Friday through March 26.
Based on the Paramount Pictures television series, the musical reintroduces one of America's best-loved TV families, the Cunninghams, to an entirely new generation of children and parents. The show follows the family — Howard, Marion and Joanie — as they deal with the teen years of Richie Cunningham and his friends Potsie and Ralph Malph.
The musical also features the unforgettable "king of cool," Arthur "The Fonz" Fonzarelli.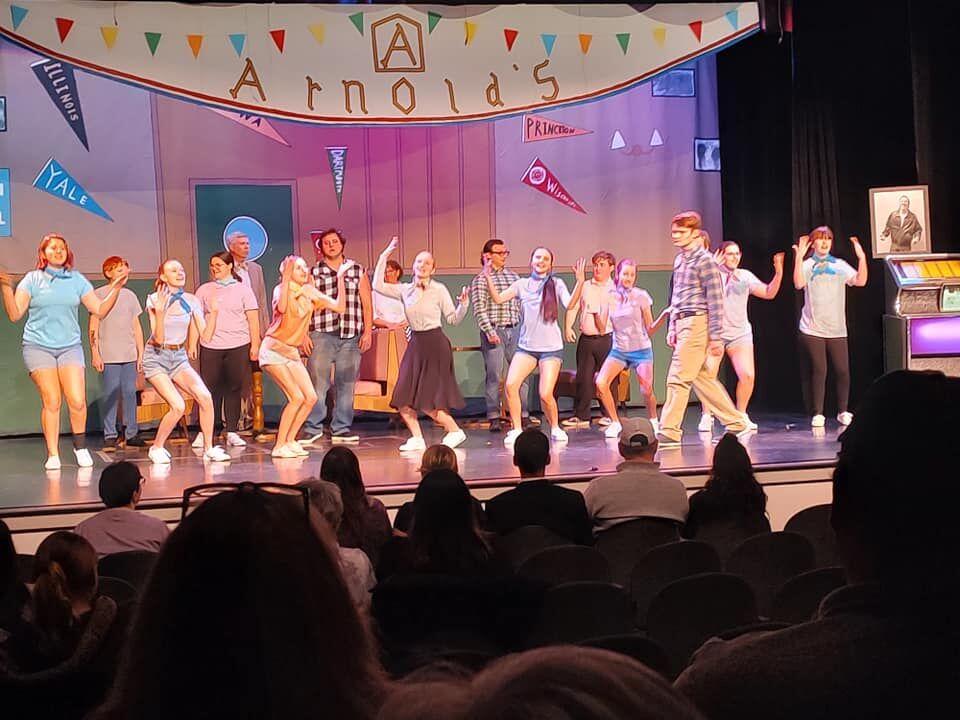 Arnold's, the famed drive-in malt shop — and number one hangout — is in danger of demolition. The gang teams up to save it with a dance contest and a TV-worthy wrestling match. Even Pinky Tuscadero, Fonzie's childhood sweetheart, returns to help and — lo and behold — they rekindle their old flame.
The show features music and lyrics by Paul Williams. It is based on the Paramount Pictures television series created by Garry Marshall.