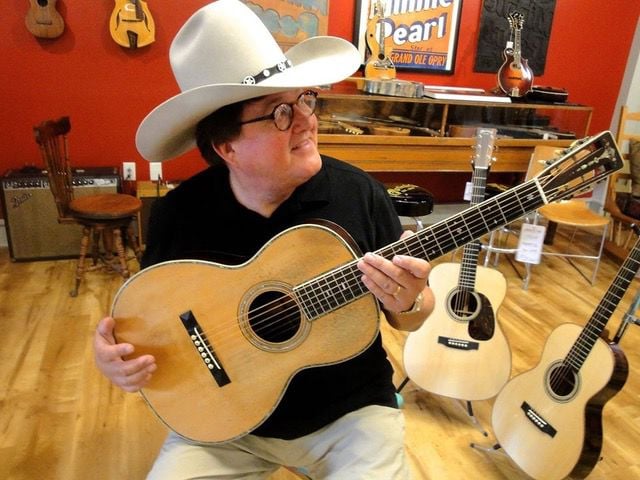 KEARNEY — Charlie Daniels knew where Kearney, Neb., is.
The fiddler, singer and guitarist died Monday and was to be buried today. At age 83, he was a giant of the country music industry.
At 6-foot-5, Daniels also was a giant of a man who appreciated a good steak, said Kearney native Jim Salestrom, whose entertainment career crossed paths several times with Daniels.
"He was a really big guy, but he had a disarming way about him," Salestrom said. "He'd say, 'Where ya from, bud?' I said, 'Kearney, Nebraska,' and he'd say, 'There's a wonderful steakhouse there called Grandpa's. We always try to time it on I-80 so we can stop and get a steak there.'"
Salestrom said he encountered Daniels three times, and it was the "exact same story" each time.
If Daniels were to pull off Interstate 80 today he would be disappointed to learn that Grandpa's Steakhouse is no more.
Built 68 years ago at 13 S. Central Ave. by Bud and Betty Connell, Grandpa's seated 450 people in its banquet room and was famous for its aged, hand-cut steaks.
The south Kearney restaurant was demolished in 2018. The Kearney Area Ag Producers Alliance build its headquarters at the site.
Grandpa's last was owned by Libby Merrifield, daughter of the Connells, and her husband Pat. She died in March.
It was the dawn of his musical career in 1975 when Salestrom, then 20, saw the Charlie Daniels Band perform at Colorado State University in Fort Collins. Also on the ticket were rhythm and blues artist Chaka Khan and the Rolling Stones.
By 1977, Salestrom had become a solo performer when Timberline, the country-folk-rock band he and his brother, Chuck, formed, dissolved. In 1979, Salestrom was asked to join Dolly Parton's band, and later he performed with John Denver.
Salestrom's first encounter with Charlie Daniels was in Nashville when Daniels' keyboard player introduced him.
It was the first time Salestrom answered Daniels' question, "Where ya from, bud?"
---
Photos: Remembering country music's Charlie Daniels, 1936-2020