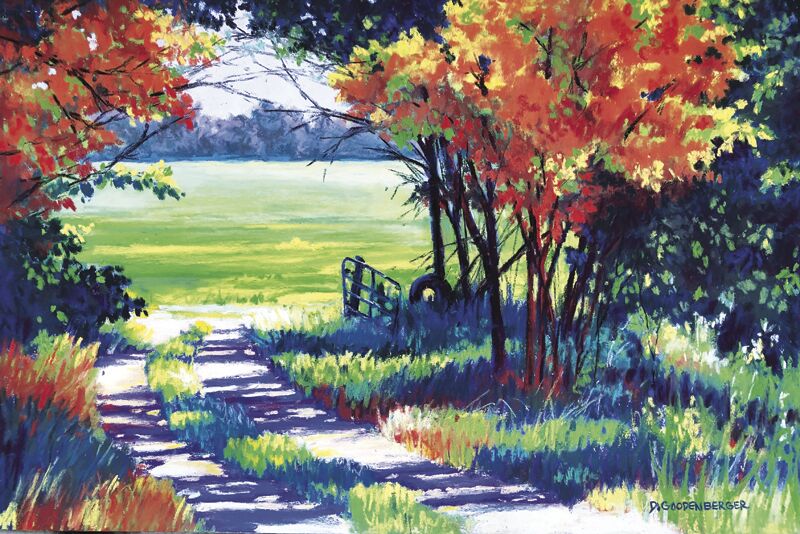 MINDEN — "I started using a lot of intense colors about five years ago," said artist Deb Goodenberger. "At first I tried to match the colors with what I saw. After doing that for some time, I started to experiment with intense colors."
The McCook-based artist primarily uses pastels, a medium she terms as "pure pigment" with a little binder.
"The range of colors you can purchase is just amazing," she said. "And you can blend them, as well."
Even a piece called "Gray Day on the Platte," which shows a scene from the Platte River on a cloudy day, uses color.
"I really played up the colors on the river," Goodenberger said. "That piece shows my process."
Central Nebraska art patrons can view more of Goodenberger's work in an exhibit currently on display at the Minden Opera House through Oct. 31.
While the artist works from photographs, she strives to create something more than merely a reproduction of a scene.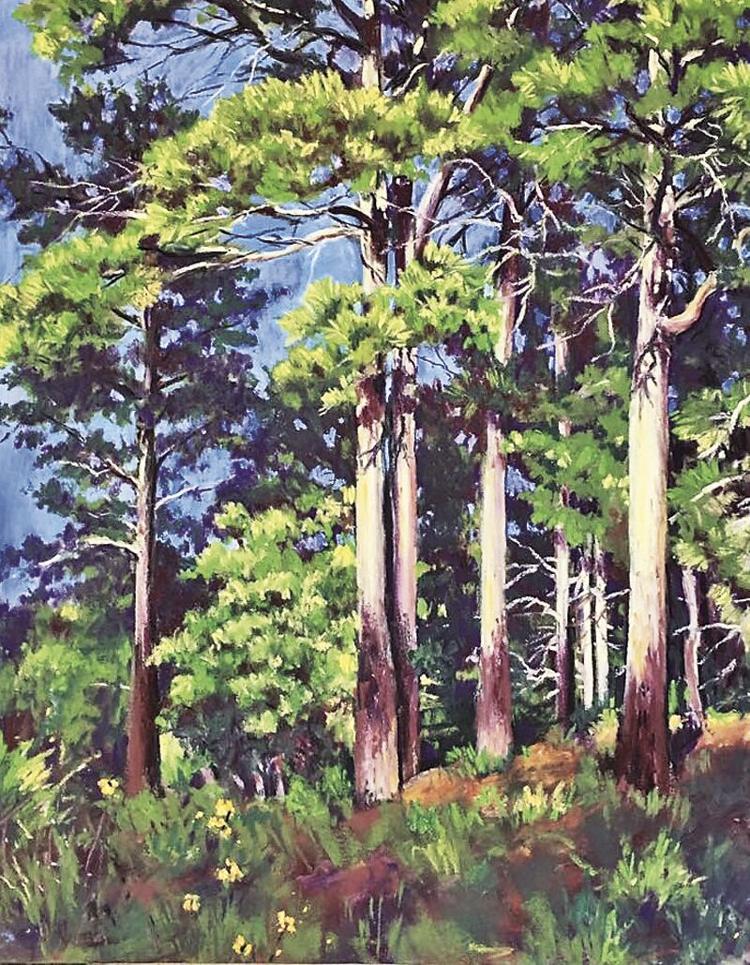 "I don't want to be photorealistic, but then I do want the images to look like where I live," she said. "I hope that people will notice their surroundings a little more, along with the beauty around us and how much we need to protect it and care for it."
In the painting, "Open Gate," Goodenberger said she hopes to call attention to the everyday aspects of rural life.
"I drive by that scene every day," she said. "It's on my way to work. I'm sure everybody sees something like that although I don't know if we look closely at it. I have stopped multiple times during the morning or the evening to take photographs and make a few quick sketches. By changing the colors, it makes it more special."
Goodenberger compares her methodology to the work of Ashcan artists, an informal group of artists in the late 19th and early 20th century who portrayed scenes of daily life in New York City where they resided.
"Most of my scenes are within a 20-mile radius of where I live south of McCook," she said. "Literally some of those images are in my backyard."
Goodenberger was born and raised in Kearney, She studied art and art education at Kearney State College.
"I was always interested in design so I worked for a while as an interior decorator," she said. "When my youngest was 2 years old, I decided to go back to school and add my teaching endorsement. I've been teaching art in McCook for about 20 years. I now teach about 700 elementary and junior high school students each year."
At first Goodenberger resisted a career in art education because she wanted to focus on her creative abilities.
"Now that I've been working with kids, I've done more painting and now I'm more creative than ever," she noted.
As for what keeps her motivated in teaching and creating art, Goodenberger sums it up with a simple idea: "I think art can change the world. It can give meaning and purpose to life. You can see the kids who have that in them, that desire. I think that's a good thing."
She knows that creating art requires constant practice.
"You never master it," Goodenberger said. "You always strive to improve. I think that helps you have a happy life."
Stay up-to-date on what's happening
Receive the latest in local entertainment news in your inbox weekly!