News
featured top story
Get ready, movie lovers. The embattled Cinema 8 will reopen soon.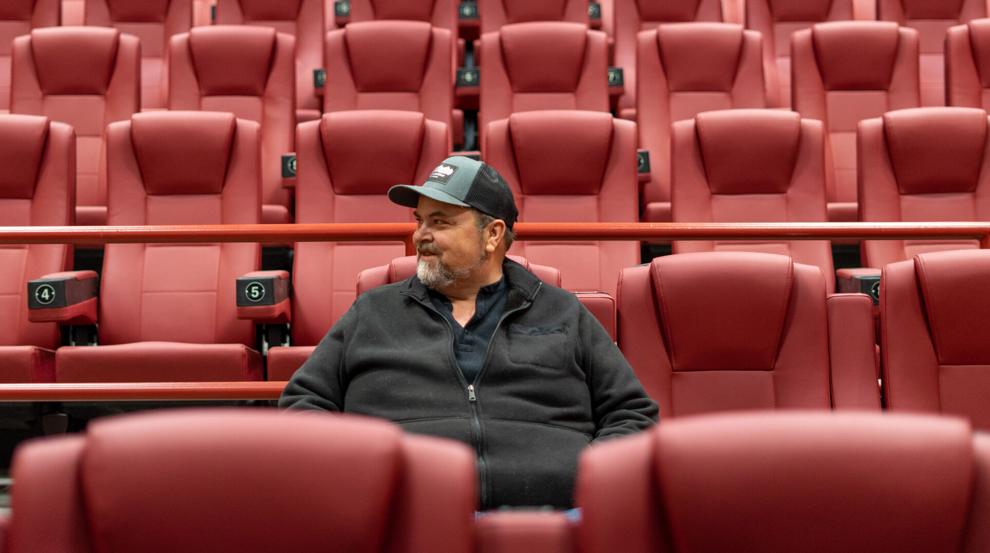 It's been a tough road for Cinema 8 in Kearney, but the theater is bouncing back from a flood, COVID-19 and a fierce storm to reopen its doors…
KEARNEY – Movie lovers are feeling ripples of excitement this week following Bobby Wilson's Facebook announcement that he anticipates his Cinema 8 theater will reopen in 3-4 weeks.
The last time Cinema 8 screened a motion picture was on July 9, 2021.
Wilson said the theater's audience on that date for "Black Panther" represented a rebound, of sorts, because the Kearney theater had reopened after closing for the pandemic and had been tentatively regrowing its business.
Black Panther's ticket sales on July 9, 2021, were Cinema 8's biggest day since reopening from the pandemic and since it recovered from Kearney's flood of July 9, 2019, that inundated south Kearney, including Cinema 8.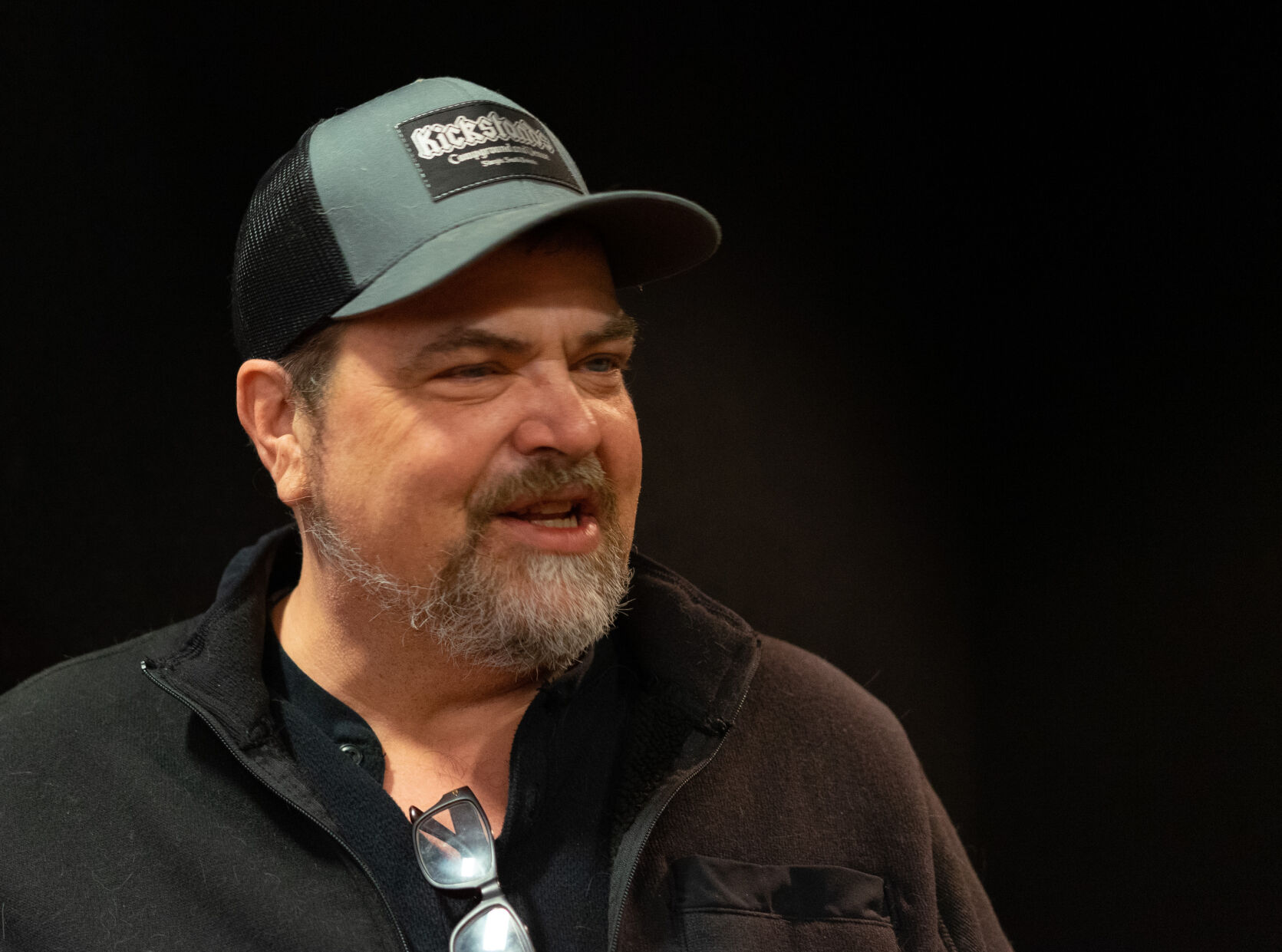 Cinema 8's bout of bad luck took a turn for the worse around 10 p.m. July 9, 2021.
"The storm sounded like boulders hitting the building. I saw pieces of metal flying around outside," Wilson said about the scene as he herded movie goers to safety in the center of the theater after fierce winds peeled away Cinema 8's roof. The tsunami of rainwater that collected on the roof crashed down into the theater.
Wilson said as he evacuated people someone noticed the odor of gas. They called for help to turn it off.
It wasn't until movie goers left Cinema 8 safely that Wilson and his Cinema 8 staff could assess the damage.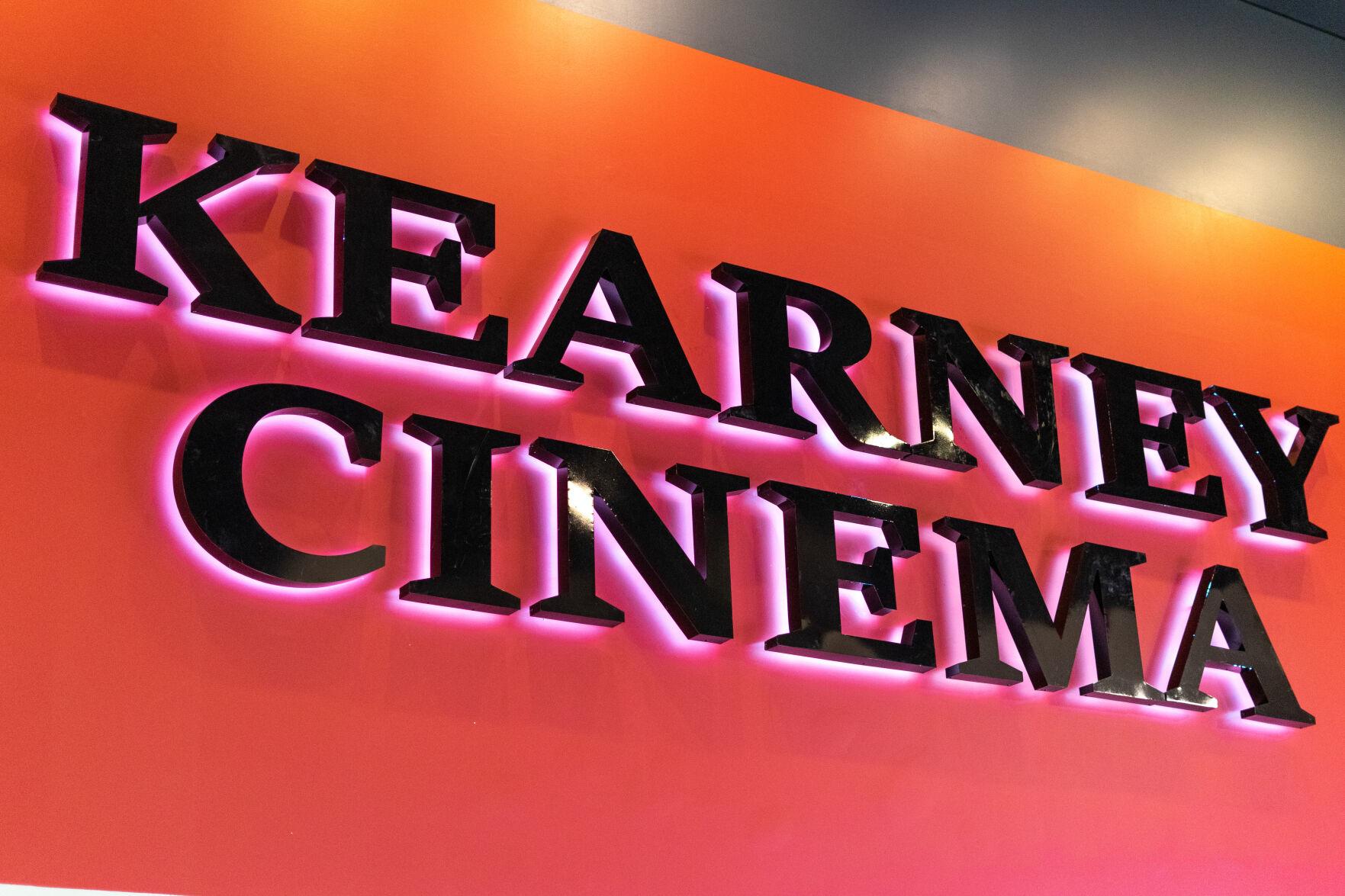 They could see stars through holes in the roof. Rainwater flooded the theater's interior. Flooring and seats were ruined, screens were wrinkled and damaged, electrical systems were drenched.
Today, as Wilson recalls the July 2021 storm, he's grateful no one was injured, but he said the damage was so extensive it affected almost every corner of the eight-screen theater. He said restoring Cinema 8 was a struggle unlike anything he's experienced.
During the past 21 months of rebuilding, he's overcome numerous supply chain disruptions, labor shortages and delays at every turn. The trainload of theater seats he had purchased somehow disappeared in the Midwest. Rare electronics devices were promised to arrive in weeks but got stuck in Belgium.
The battle left Wilson exhausted but not defeated.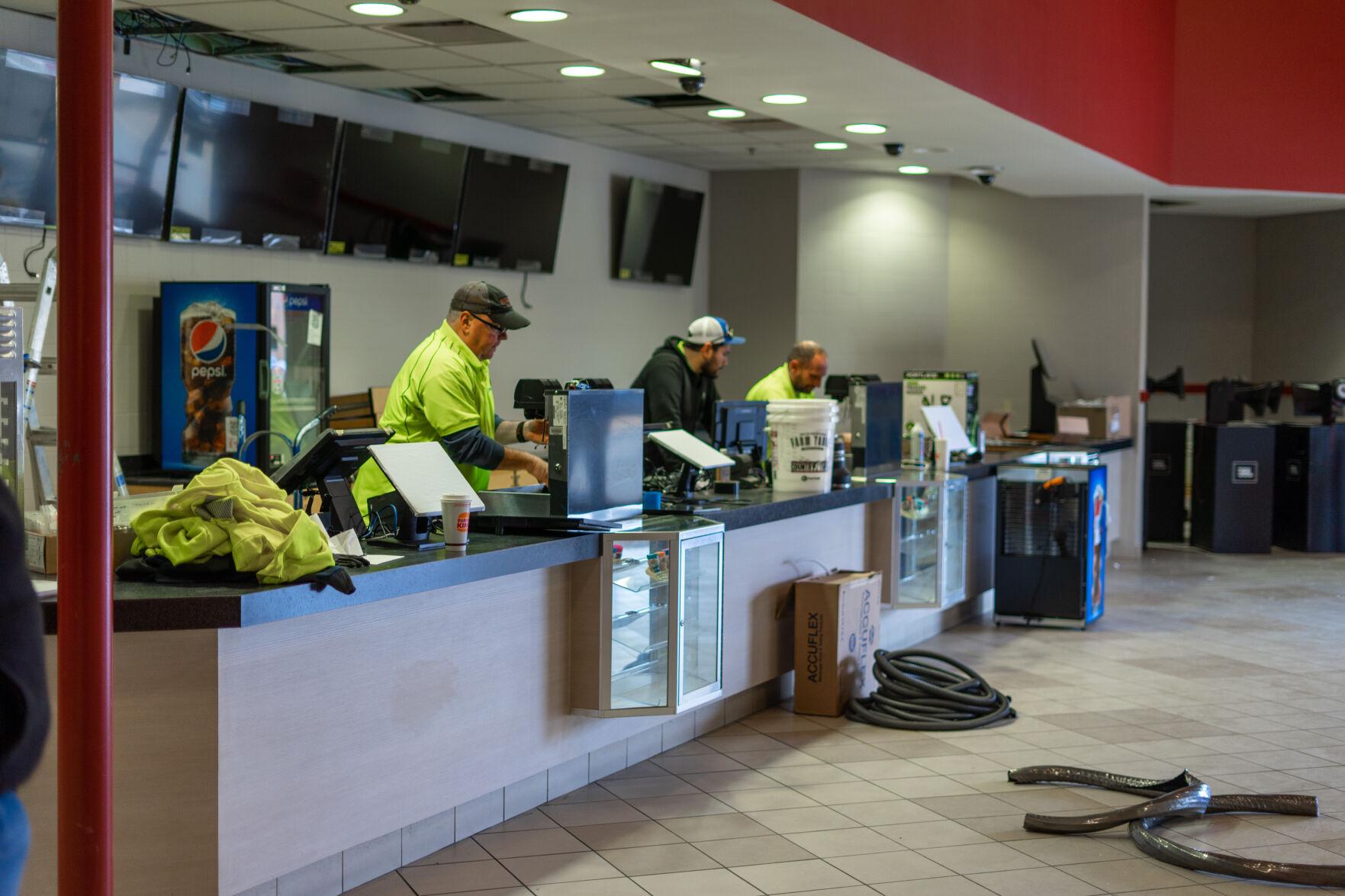 This week he celebrated a couple victories: The new backlit Cinema 8 sign over the concessions stand was turned on, and a crew from Pepsi was plumbing soft drink dispensers. It soon will be time to fire up the popcorn machines.
On Wednesday Wilson said he's excited to get back into the business of entertaining people. He's ready to smell the aroma of corn popped in coconut oil wafting through the lobby.
He said Cinema 8 will have a soft reopening. He wants to slow things down so that the new crew of 15-20 can get things right.
Wilson hasn't announced an opening date and hasn't booked any films yet, but he's confident Cinema 8 will be back in three or four weeks.
He'll be watching the weather forecasts as July 9, 2023, approaches. He said he's hoping that the string of bad weather and bad fortune that began on July 9, 2019, and repeated itself on July 9, 2021, is broken.
"Just in case, we might wrap the theater in bubble wrap," he said.