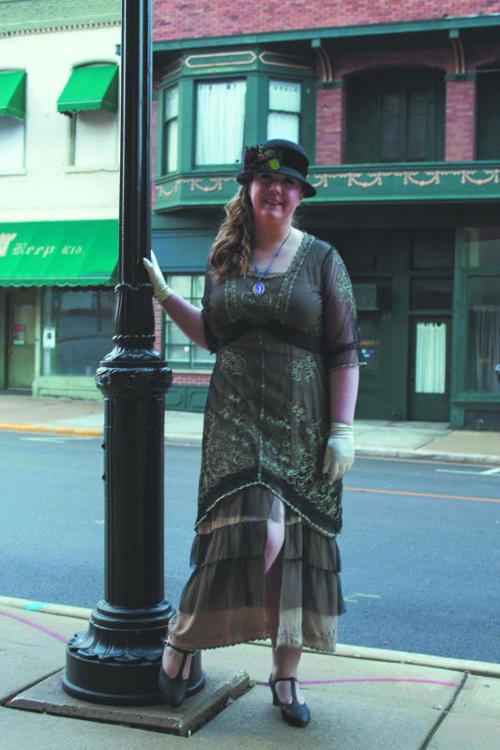 KEARNEY — Cece Otto wants to celebrate the Lincoln Highway with her voice.
"I've been calling it a singing travelogue," Otto said in an interview from a hotel in Columbus. "I've been doing this for about three months. I kicked off in New York City on April 13. That's the eastern terminus of the Lincoln Highway."
Otto plans to perform her way across the entire length of the Lincoln Highway, ending her project with a performance in San Francisco about Labor Day.
She plans to give at least one performance in each of the states crossed by the highway.
Otto will stop in Kearney as part of the Lincoln Highway Centennial Celebration with performances in Downtown Kearney: The Bricks on Sunday. She will also perform at 3 p.m. Monday at the educational tent at the Great Platte River Road Archway.
The singer and composer performs music that could have been found a century ago along the historic highway.
"It's all vintage music from the teens, '20s and '30s," Otto said. "I pulled old concert programs from various states to see what was being performed at opera houses, saloons and dance halls from 100 years ago. I've incorporated some of the songs from that, as well."
Songs mentioning the Lincoln Highway are also part of her repertoire, along with classical songs, vaudeville and folk.
Otto said singers used to travel alone, finding supporting musicians along the way. In the style of vaudeville singers, she worked up a long set list and picks from that list when performing.
"I work with local musicians everywhere I go," she said. "It's a grassroots effort in that sense. I like working with different musicians because they bring something different to every single performance. We collaborate to create programs that are unique to the community. No two programs are the same."
Otto studied music at the University of Denver and earned an interdepartmental dual master's degree in vocal performance and composition. Otto is the only recipient of this degree in DU's history.
Her unorthodox approach to music has taken her to Ireland where she studied Irish language and traditional music of the country.
Her Lincoln Highway project allows Otto to inject an educational element to her performances.
"I very much believe that history is not just found in books," she said. "It's alive in so many different ways — on our street corners, through statues — and alive through song. We learned how people lived and what they thought about things."
How people entertained themselves 100 years ago tells us a great deal about who these people were, Otto believes.
"There were a lot of sing-alongs during the teens and '20s," she said. "Part of the experience of my program is to get the crowd to sing along. Believe it or not, half of these people know these songs when they hear them. It's really neat to see people's faces light up when I bring back music from a time that has been put to the side."
Otto said she enjoyed the research for her project.
"And that's been one of the greatest research adventures of all of this," she said. "I've been digging through card catalogues and old stacks of sheet music — looking at the illustrations, finding out where it was printed."
Otto wants this period of history — the period that spawned ambitious projects such as the Lincoln Highway — to be heard in a cultural context as well as an industrial context. She performs her music in period dress, complete with a carpet bag.
"It's alive, right in front of you," she said of the music. "It helps people get pulled into that time."
Otto said she hopes to write a book about the experience after completing the project.